Pigeon Forge TN Strippers Just Got Hotter
Get ready to rent down and dirty strippers in Pigeon Forge for a bachelor party at your cabin and throw down with uninhibited shows that you will only seen at your place. We are the locals choice with bold hotties straight out of the Great Smoky Mountains in Tennessee who love what they do! Your buddy will hopefully have only one bachelor party, so make it extraordinary with stripping cuties at your place in your face. There are no strip clubs in Pigeon Forge TN, so if you want sexy and wild entertainment you need to call Hot Gatlinburg Strippers or contact us for more info.
Why Our Female Dancers Are the Best in Town
We have standards and don't pull the old bait and switch that national companies will do to you. Bait and switch is when a national company tells you to choose from pictures on their website and then sends out girls that you don't want. One local company won't send you pics, they give you a "description." Let me know how that works out for you lol.
Most female dancers don't want to appear on a website, but that doesn't mean you have to settle for whatever! Hot Gatlinburg Strippers will send out to you via email or text - 100% real photos of the dancers for you to choose from. We use current photos to send you so there are no surprises when the girls show up. This is the way to have a bachelor party that all the guests will have a fantastic time.
Why planning your Bachelor Party With Pigeon Forge Strippers Needs To Start In Advance
You may think throwing a bachelor party entails getting the guys together, hitting the store for munchies and then ending up at the local gentlemen club. And in some areas, that may be; however you are throwing the party in Pigeon Forge Tennessee. If you expect stripping hotties in any part of the evening, there are 3 things you need to know.
1. Pigeon Forge Strip Clubs Don't Exist
Neither do gentlemen clubs in Gatlinburg or Sevierville. If you want to drag the guys into a strip club you will need to pack them into a van and drive all the way to Knoxville. If you have transportation and someone who will stay sober to drive, it may not be a bad idea.
But why go through all the trouble of getting a man cave cabin in Pigeon Forge if you are going to spend time on the road going to another town. You guys can enjoy your day doing outdoor activities and viewing the best of the area. At night sit back in your cabin and enjoy a salacious and out of control two girl show.
Our Pigeon Forge Strippers throw the most amazing 2 girl interactive show just like the movies. You can go to a strip club any day of the week where you live, that is if you want to be caught on pervert row, but having 2 bodacious Tennessee hotties grope each others firm bodies is a real thrill. Get ready to take in the ultimate and outrageous two girl strip show experience; two girls kissing and letting it all hang out?
You and your friends won't have that much fun at a public bar. It's hot and spicy and far better better than paying cover and buying overpriced beers.
2. Last Minute Shows May Not Be Available
9:30 on a Saturday night is not the time to be searching for Pigeon Forge strippers on Google. You may find a stripper service that is actually answering the phone, but getting a dancer dispatched to your cabin in the middle of nowhere at peak season on the busiest night of the week is not going to be easy.
Female exotic dancers that are worth booking is more than likely already doing a bachelor party for guys who thought about this weeks ago. If there was a last minute cancelation, you may be in luck. You could just tell the agency to send the girls out to your cabin when they are done with their last gig. Sure you will eventually get dancers, but how good is it going to be when they have been dancing all night. Bachelor party strippers in Pigeon Forge work hard and may be tired when they get to your place; how much fun will you have with exhausted dancers?
3. Take Advantage Of Early Booking Discounts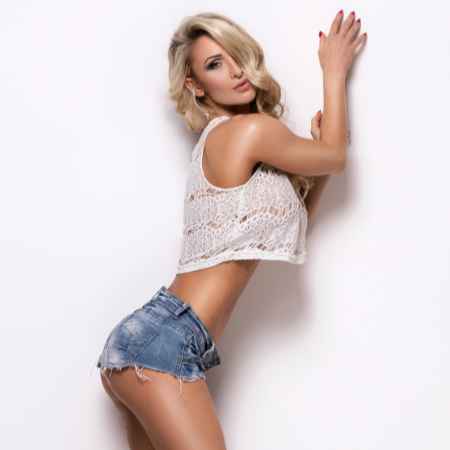 There are many services that provide early booking discounts. Many cabins in Pigeon Forge offer a discount for booking in advance, also hotels flights may offer such a deal as well. Did you know you can also order a stripper for Pigeon Forge in advance and receive a better rate as well? Thats right, when you contact our local strippers and book your exotic dancer more than 7 days before the gig, you can get $25 off of a 2 girls show! You can use that extra $25 to get a dance in your own personal VIP room you can set up at your cabin.
Rent A Bachelor Party Stripper in Pigeon Forge
Hot Gatlinburg Strippers offers the hottest Bachelor Parties for the Pigeon Forge Sevierville area providing premier quality local cuties to ensure your bachelor party goes off just right.  Get ready tp have the best time with the hottest female exotic entertainers to make your night an unforgettable experience. 
You will get everone's attention while they stand there with their jaw hitting the floor. This is not a boring show!
Great For Many Different Occasions
Perfect for birthday parties, bachelorette parties or divorce parties. Your friends will find this wildily entertaining and you will look like a champ.
So what are you waiting for? Pick up the phone now and book us for your next event! Ask about our early booking discount today. We send you actual pictures of the girls available. Our fun, happy exotic dancers for hire will come to your hotel or cabin anywhere in the Pigeon Forge Sevierville area. If you are tipping appropriately the female strippers can stay past the time limit.
Easily Hire The Best Local Entertainers Tonight
Let our friendly and professional staff assist you in customizing your every need and concern to assure you that your blowout is a hit! We do provide same day service; however due to our outstanding reputation and high demand of our female dancers they tend to get booked up very fast. So always try to book your bachelor party in advance to ensure that you get the date/time and your choice of entertainer.
Are you a group of ladies in town for a bachelorette party? There are no male strippers, but women enjoy high powered lap dances from the best exotic dancers the Pigeon Forge Sevierville Tennessee region has to offer.
Thank you in your interest & we hope to see you and your friends soon!